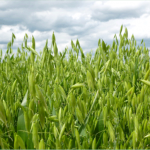 BIPO Ltd is a company which manage Intellectual Property and the collection of royalties on behalf of Plant Breeders. BIPO Ltd also provides services that allows growers to be in direct contact with the breeders who know the varieties best, therefore, improving performance and profitability when growing a variety that is under a BIPO agreement RAC varieties are distributed through a number of registered merchants throughout the UK. If you wish to grow any of the varieties then please get in contact with your local merchant
If you do not have an RAC or KOEP Grower agreement then apply using the tabs above for the agreement you require.
BIPO Ltd is committed to protecting and respecting your privacy. Any personal data we collect from you or which you provide to us will be processed by us as a result of using or interacting with our website, or direct contact made with ourselves.  We aim at all times to process and collect your data lawfully, transparently, fairly and without adversely affecting your rights.