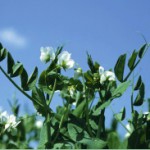 A few breeders developed a royalty collection approach referred to as Royalty Area Collection (RAC) and have joined forces to form BIPO Ltd (Breeders Intellectual Property Office) to collect these royalties under one joint agreement. Thus, making administration easier for growers, merchants and breeders.
BIPO Ltd not only collect royalties under the RAC but are developing other royalty collection schemes that suit the breeders and growers. BIPO is providing a complete tool kit, including contracts and dedicated software, providing total traceability season to season.
The RAC agreement between growers and the breeders allows the opportunity to provide information to help improve the performance and profitability of the crop.